Females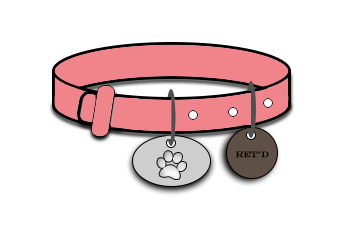 Retired Females
---
Our introduction to this wonderful breed came by chance really; a very good friend of ours was on a judging assignment down near Boston, when he happened upon a breeder who had a litter almost ready to go.
After gathering all the information and a brief family discussion, we were off to Boston to bring our 1st Rottweiler home. Sunkozi Magic Shadows, aka "Shadow" (born May 12, 1991), entered our home and our hearts. Although not a show dog, she was a constant companion to our two boys. It did not matter if they were making a snowman or digging in the sand, she was there.
We were so impressed by the breed that we decided to add another girl, but this time I wanted a show dog. I spoke to many people about where to go; after all, health and temperament are vital. They directed me to a breeder in Quebec, Sylvie Charrette of Chafard Rottweilers.
After speaking to Sylvie, we went on the list for a showgirl. I went out to choose my girl and came home with "Raven" aka Ch. Neon Rutita of Chafard (Born June 22, 1993).
Tragically, when Raven was almost 1 year old, Shadow was struck and killed by a car. I swore that I would never be as close to another dog as I was to Shadow; it broke my heart. I really tried not to get close to Raven, but our boys persisted and Raven moved in. Raven has exceeded all our expectations: devoted, intelligent, stable and loving. With her help, we have whelped many Golden Retriever litters – she is always there to help entertain the little ones while we do the cleaning.
Now that Raven is in her senior years, while the Goldens swim in the pond she is quite content to do a little frog hunting (I should say watching, mostly). When she does happen to get one, she carefully picks it out of the water and sets it on the side, only to have it hop back in again.
When Raven started getting on in years, I asked Sylvie to watch for a special showgirl for me, again. I was in no rush, I was willing to wait – and she was worth the wait. In August 2002, Sylvie said she had a girl for me, and I brought home a beautiful girl we named "Mojo" Ch. Chafard Merina Sunkozi Payker. Young and full of energy, she had a very short and sweet show career, finishing her Canadian Championship at only 11 months! Her litter sister finished at 15 months, too.
Mojo has been retired from our breeding program, but has given us a beautiful daughter, "Disco" to carry on her lineage. Disco was a single puppy but has exceeded our expectations in quality and health. Disco just completed her title and is now known as:
International Champion Sunkozi Disco Dancing " Disco" is also OFA Excellent Hips/ OFA Normal Elbows/OFA Normal Cardiac, Cerf Normal eyes.