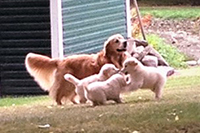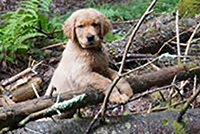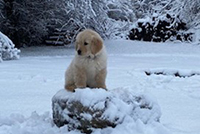 Our puppies are available to approved homes and backed by a 2-year written guarantee as well as a CKC Non-Breeding Agreement to protect the Golden Retriever breed. This also ensures that the companion animal stays just that… a companion.
Upcoming Litters
**Due to the high demand for Golden Retriever puppies, we suggest 
that you contact us for upcoming litter news so we can provide the best possible timeline. Most new applicants can expect to wait 8 months to 1 year for a puppy.
For information on our upcoming litters, please contact us by email. We always reply to each email promptly. If you have not received a reply in 24 hours, please call.